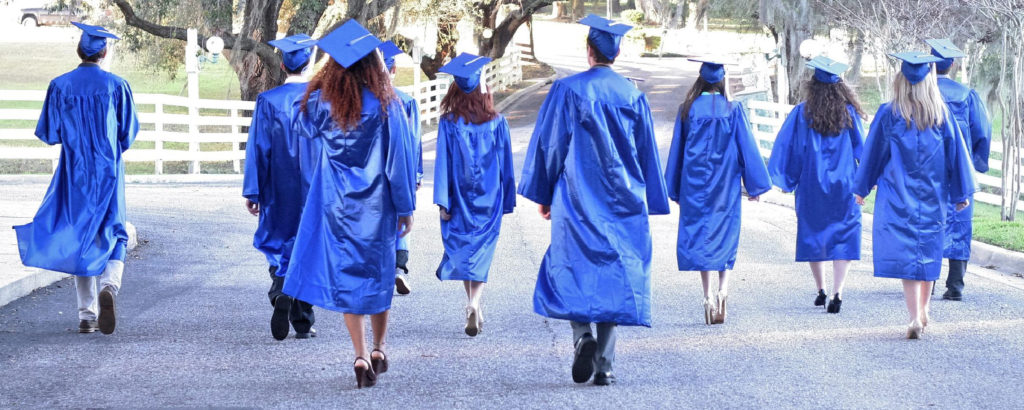 Homeschooling High School is an adventure! Whether the next step for your teen is college, apprenticeship, a job, or getting married, there is a lot of prep work for the future during the high school years.
Once you have narrowed down your destination, explore and investigate the endless options available.
Since we have been homeschooling since the 1990s, we have graduated nine children between the two families. Four are still in college, Four have graduated from college, one has a graduate degree, one is a homemaker, Four have jobs with great companies in their chosen fields.
College Majors: English & Spanish (double major), Accounting, Communications & Spanish (double major), Business Marketing, Nutrition, Creative Writing, Electrical Engineering, and Business.
Companies our children have/are working for: UCF, Stetson, Verizon, AAA, UPS, Strang Communications, Publix, Leslie's Pool, Allegiant Airlines at Orlando/Sanford Airport, YMCA, and Chief of Police.
Conclusion: there is life for your children after homeschool graduation!
If we can do it, you can do it!
How to Create High School Courses & Curriculum
How & Why & What To Teach
Homeschool Graduation & College
Leadership
Lessons From History
Healthy Teens
Honoring Christ In Relationships
Relationships & Purity Podcasts
Prepare for the Future Podcasts
Be Strong & Shine for Jesus
High School Courses You Can Purchase
More Resources