[column parallax_bg="disabled" parallax_bg_inertia="-0.2″ extended="" extended_padding="1″ background_color="" background_image="" background_repeat="" background_position="" background_size="auto" background_attachment="" hide_bg_lowres="" background_video="" vertical_padding_top="0″ vertical_padding_bottom="0″ more_link="" more_text="" left_border="transparent" class="" id="" title="" title_type="single" animation="none" width="1/6″]
[column_1 width="1/1″ last="true" title="undefined" title_type="undefined" animation="none" implicit="true"]
[services fullimage="false" icon="gift" icon_color="accent1″ icon_size="62″ background="transparent" image="" title="" text_align="justify" button_link="/" button_text=""]
[/services]
[/column_1]
[/column]
[column parallax_bg="disabled" parallax_bg_inertia="-0.2″ extended="" extended_padding="1″ background_color="" background_image="" background_repeat="" background_position="" background_size="auto" background_attachment="" hide_bg_lowres="" background_video="" vertical_padding_top="0″ vertical_padding_bottom="0″ more_link="" more_text="" left_border="transparent" class="" id="" title="" title_type="single" animation="none" width="2/3″]
[column_1 width="1/1″ last="true" title="" title_type="single" animation="none" implicit="true"]
Welcome Friends!
Thanks for signing up for our newsletter. We are excited to have your onboard with Powerline Productions.
Here is your free gift.
Click the gift below to download your free gift:
Travel the World Country Report Lapbook.
Find everything you need to help your child create a beautiful and informative country report lap book, and have fun!
[/column_1]
[column_1 width="1/1″ last="true" title="" title_type="single" animation="none" implicit="true"]
More Resources for Learning Fun!
[/column_1]
[column_1 width="1/5″ title="" title_type="single" animation="none" implicit="true"]
[/column_1]
[column_1 width="1/5″ title="" title_type="single" animation="none" implicit="true"]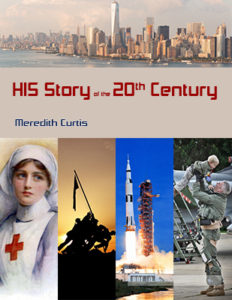 [/column_1]
[column_1 width="1/5″ title="" title_type="single" animation="none" implicit="true"]
[/column_1]
[column_1 width="1/5″ title="" title_type="single" animation="none" implicit="true"]
[/column_1]
[column_1 width="1/5″ last="true" title="" title_type="single" animation="none" implicit="true"]
[/column_1]
[/column]
[column parallax_bg="disabled" parallax_bg_inertia="-0.2″ extended="" extended_padding="1″ background_color="" background_image="" background_repeat="" background_position="" background_size="auto" background_attachment="" hide_bg_lowres="" background_video="" vertical_padding_top="0″ vertical_padding_bottom="0″ more_link="" more_text="" left_border="transparent" class="" id="" title="" title_type="single" animation="none" width="1/6″ last="true"]
[/column]